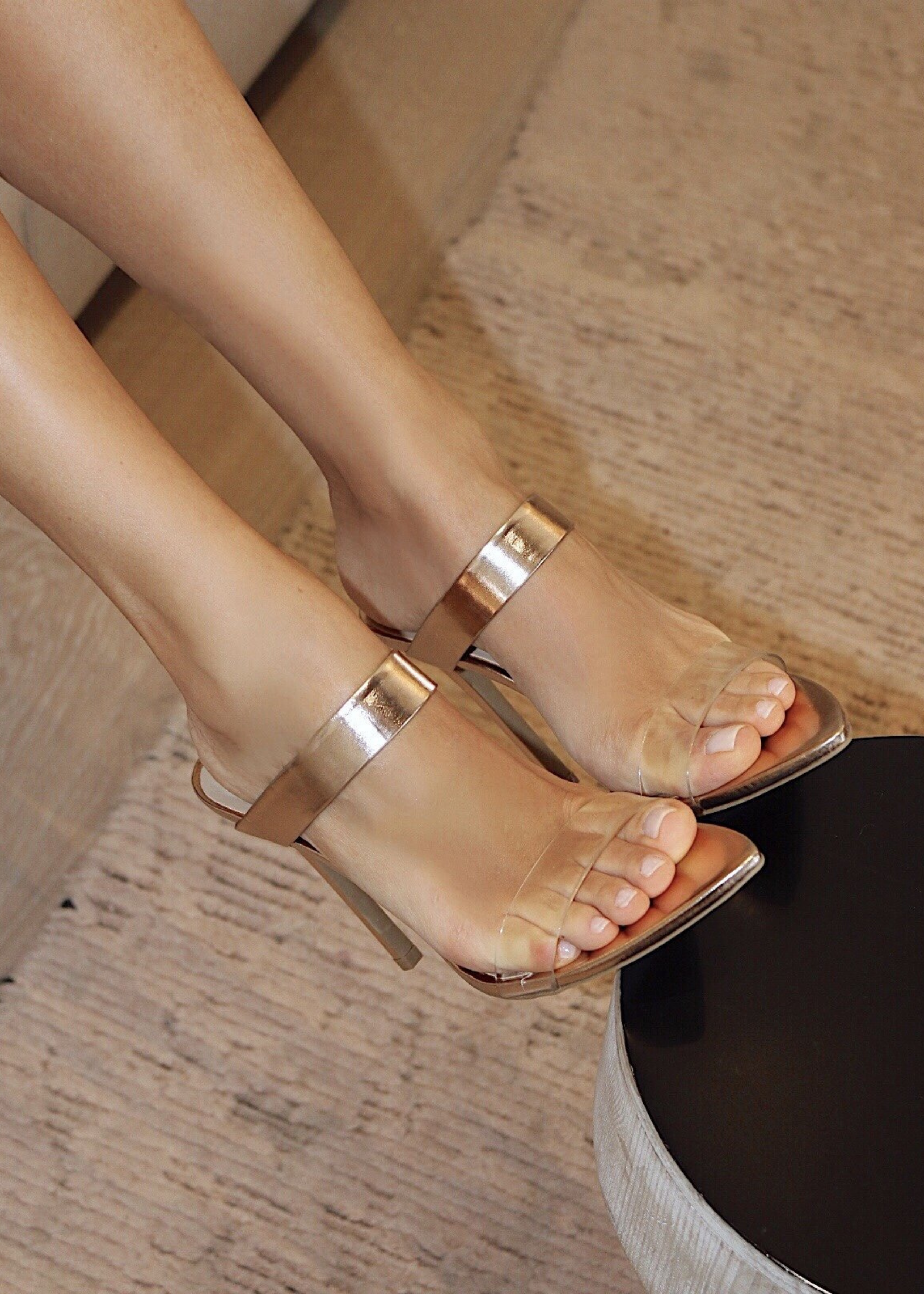 Audrey Heel - Women's Pointy Toe Slip-On Stiletto Heels in Rose gold 

Like her namesake, the Audrey rose gold heel emanates true elegance and femininity. With a clear toe strap and a single bridge band on a skinny heel, the Audrey rose gold heel is a refreshing take on a classic pointy-toe shoe. The Audrey rose gold heels made for the on-the-go woman who would rather prioritize her to-do list than think of what shoes to wear. Not sure what to pair these with? You're in luck because the Audrey, a women's rose gold heel goes great with everything—from a flirty midi tulip skirt and a graphic tee to flare jeans and a ribbed mock neck sweater, you'll look put-together no matter what. 

The Audrey rose gold heel is great for quick lunch meetings or casual brunch dates. You can always count on this pair of trusty heels to elongate the legs and add a touch of class to your day. 
Women's pointy-toe slip-on stiletto heels in rose gold

Padded insole for added comfort Audrey's rose gold heel.

Made with vegan-friendly, synthetic materials

4-inch heel height 

Available in whole and half sizes—runs big so go a half size down

Comes in a special dust bag