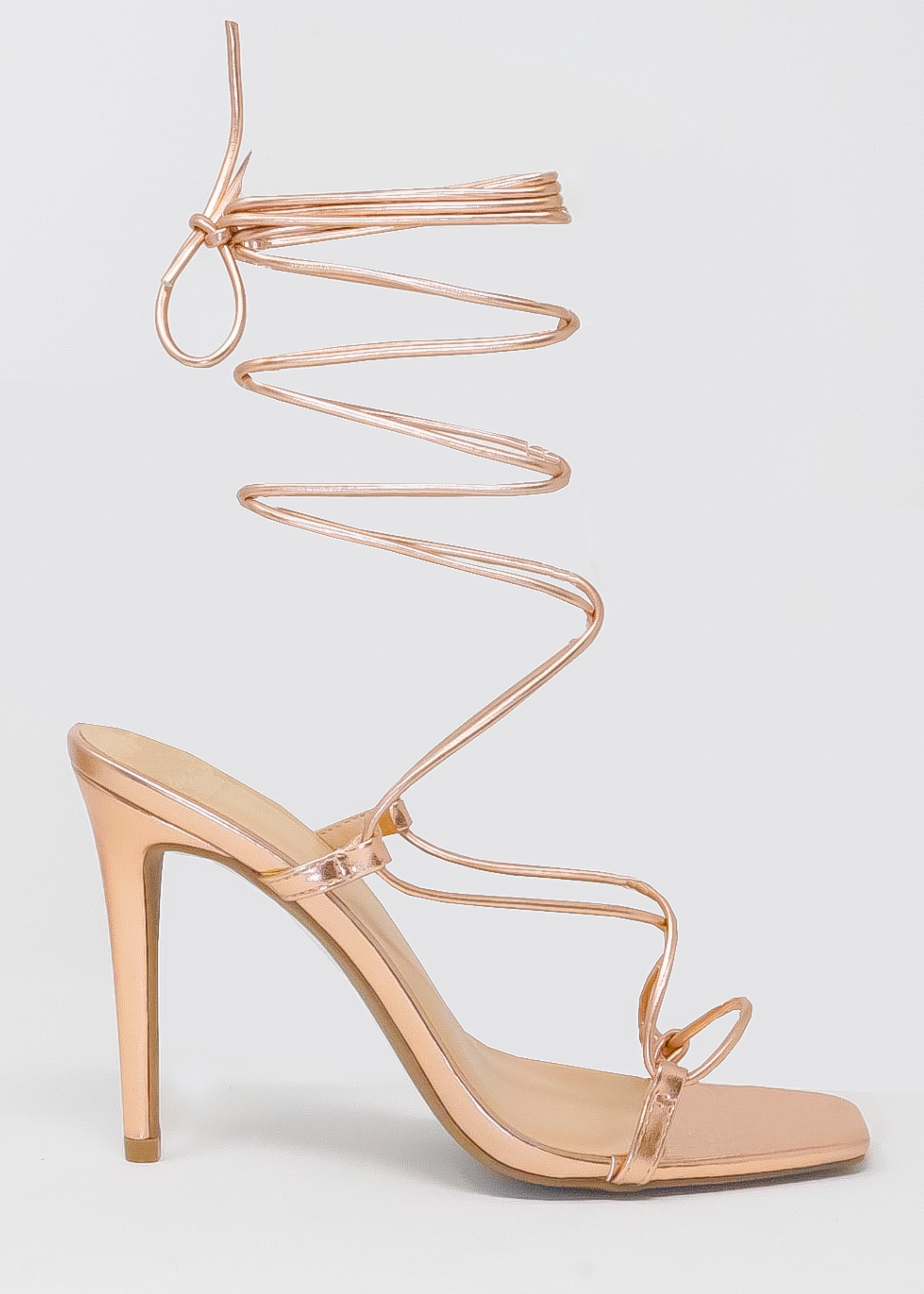 Ana Heel - Women's Tie-Up Stiletto Heels in Rose Gold.
Time to get your party on (safely, within your bubble of course)! Gear up for the holiday season with these sleek tie-up stilettos. Thanks to her simplicity and versatility, the Ana rose gold heel is the perfect partner-in-crime for celebrations with your closest loved ones. Style the tie-up laces any way you like—crisscrossed or wound neatly above your ankles—that's the beauty of the Ana, a women's rose gold heel! The rose gold heel, Ana's toe straps give you extra grip for those extra late nights spent dancing to your heart's content. Dress this up with a sequined top for some extra jazz, or let your stilettos shine with a minimalist bodycon dress. Champagne optional, but highly recommended. 
Add the Ana rose gold heel to your upcoming party must-haves.
Women's lace tie-up stiletto heels in rose gold

Thong-like toe straps for added grip

Made with rose gold vegan leather & vegan-friendly women's heel

Available in whole and half sizes—fits true to size

Comes in a special dust bag